Explore the fruits of our labour.
Our Cellar Door offers a little something different in the region. Finely crafted wines are poured alongside ciders, fruit liqueurs, fortified wines and dessert wines. Rows of homemade fruit jams, preserves, syrups, dressings and fermented vinegars tempt the eyes, the tastebuds and the cuisine connoisseurs.
Let the kids entertain themselves in our children's corner while our experienced staff take you through our tasting menu. There's also a spot near the entry for your furry companion, complete with dog hooks for their leash, so you can have your hands free to choose as many gourmet preserves as your heart (and stomach) desires.
And don't forget to grab some of our farm fresh avocados if you're lucky enough to visit during avocado season!
You can shop our Cellar Door items online anytime.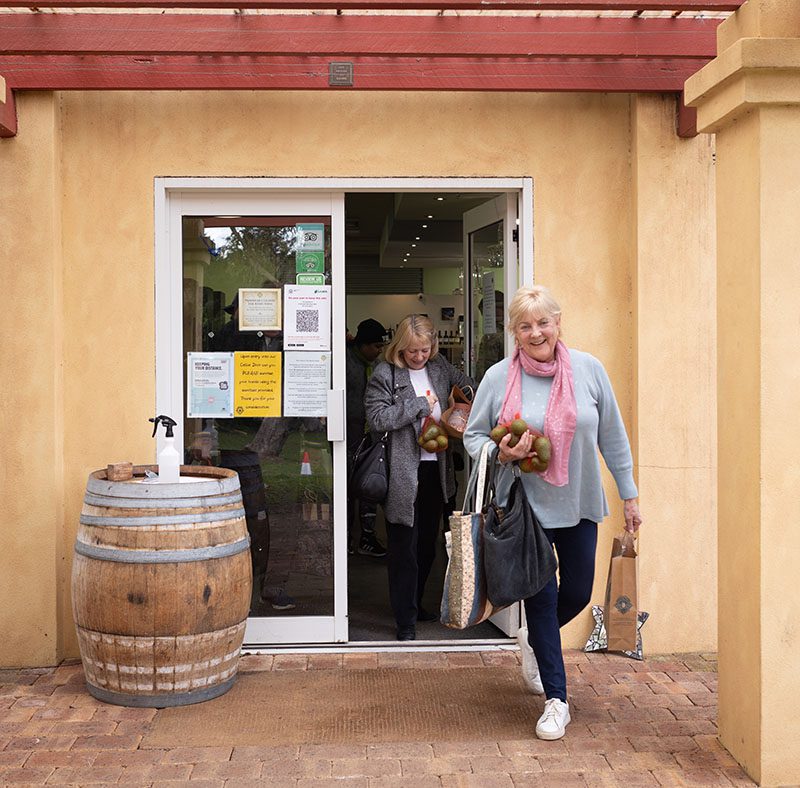 Stocking up on our farm grown avocados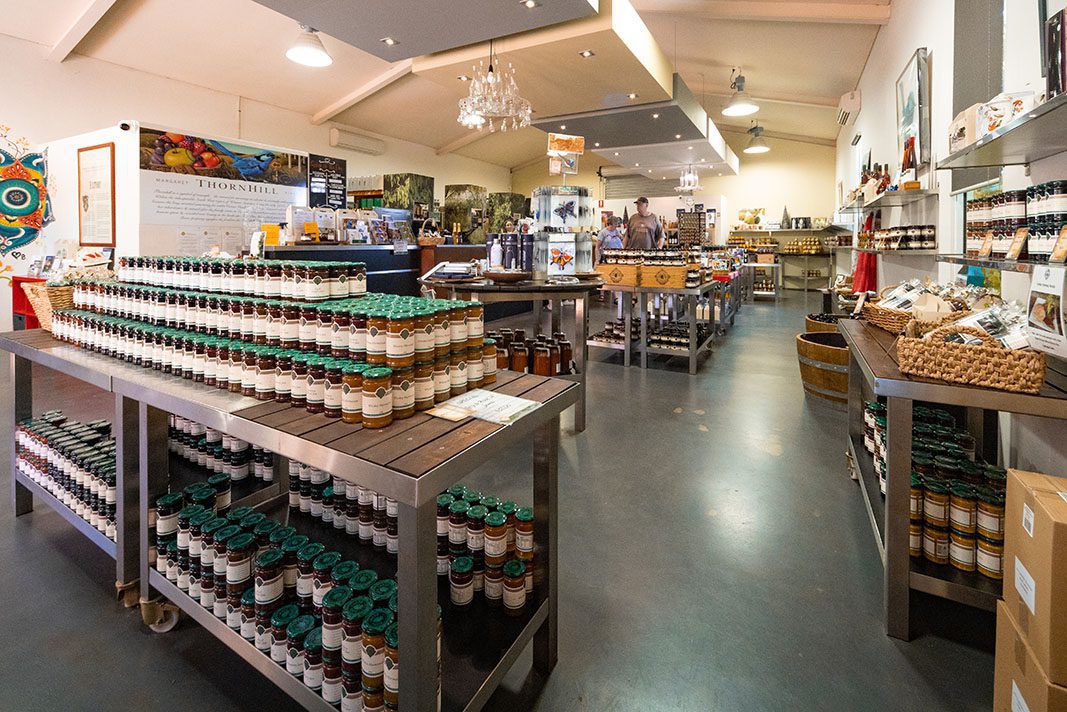 Shop for some of your favourite jams, preserves & condiments.
From our farm to your table
Our Cottage Café is open Tuesday – Sunday, 10am to 4.00pm.
Does our Cellar Door leave you wanting more? Book a table at our award-winning Cottage Café for the ultimate indulgence. Our seasonal menu showcases our gourmet condiments and perfectly complements a glass or two of one of our finely crafted beverages.